Undergram Loyalty Program
Want to earn more without spending? Check these activities!
Activities
Place Order

10 UG Points for every RM1.00 MYR

Spend at Undergram

200 UG Points for every RM100 spent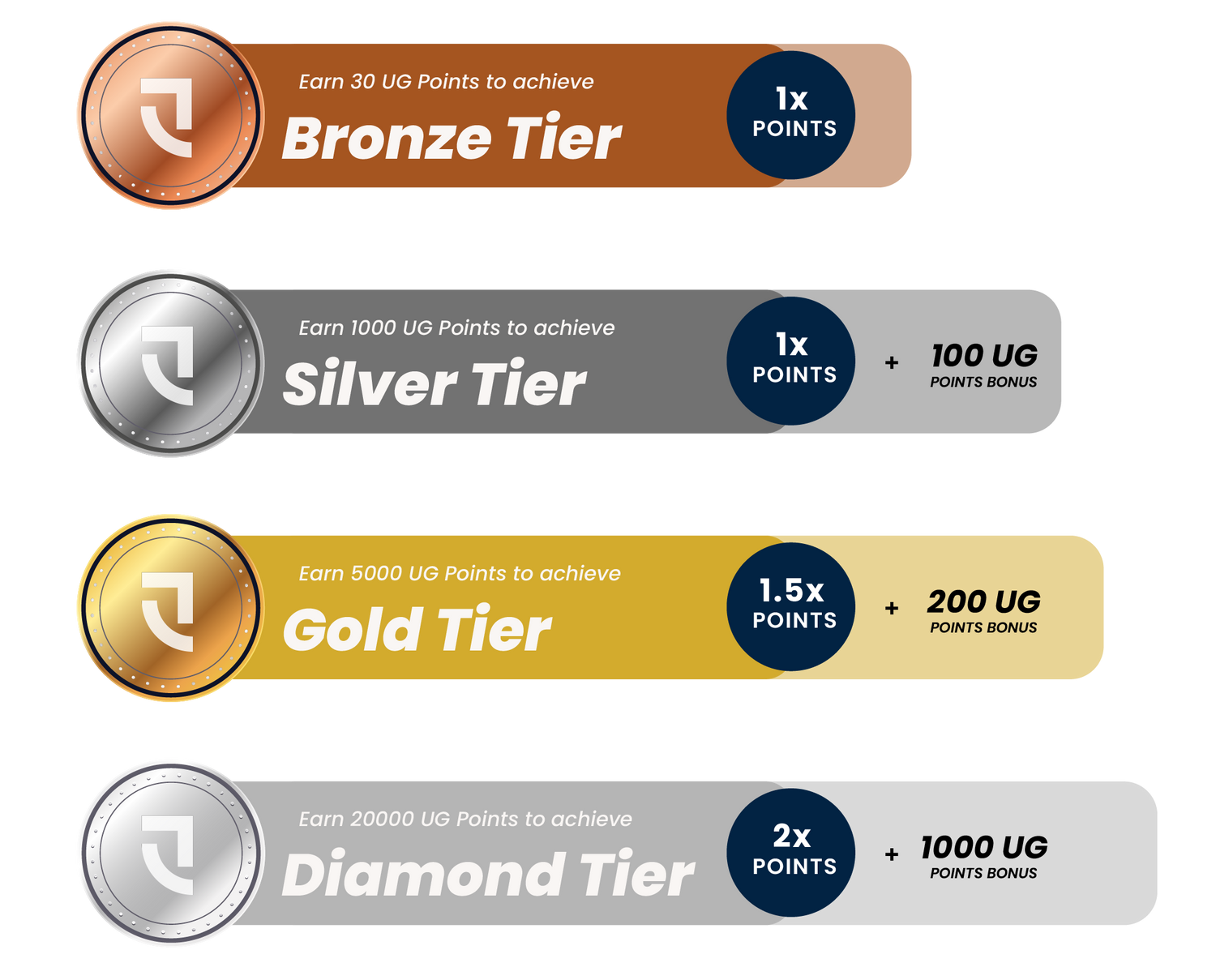 Want even more?!
Spend more. Unlock different tiers. Multiply your point earning.
Exclusive Referral Rewards
Every friend that purchase with your referral link
Frequently Asked Questions
HOW DO I PARTICIPATE?

In order to join the program, just click "Create a store account". Once you have done it, you are welcome to participate in all actions we have prepared for you to earn points.
HOW CAN I EARN POINTS?

You can earn points by completing actions listed in rewards tab. Just click on "Rewards" tab to see the list of activities available for you to take part.
HOW CAN I SPEND MY POINTS?

Its very simple and straightforward. Just click on "Rewards" tab and you will see the list of all discounts you can redeem your points for. So you can greatly boost your savings